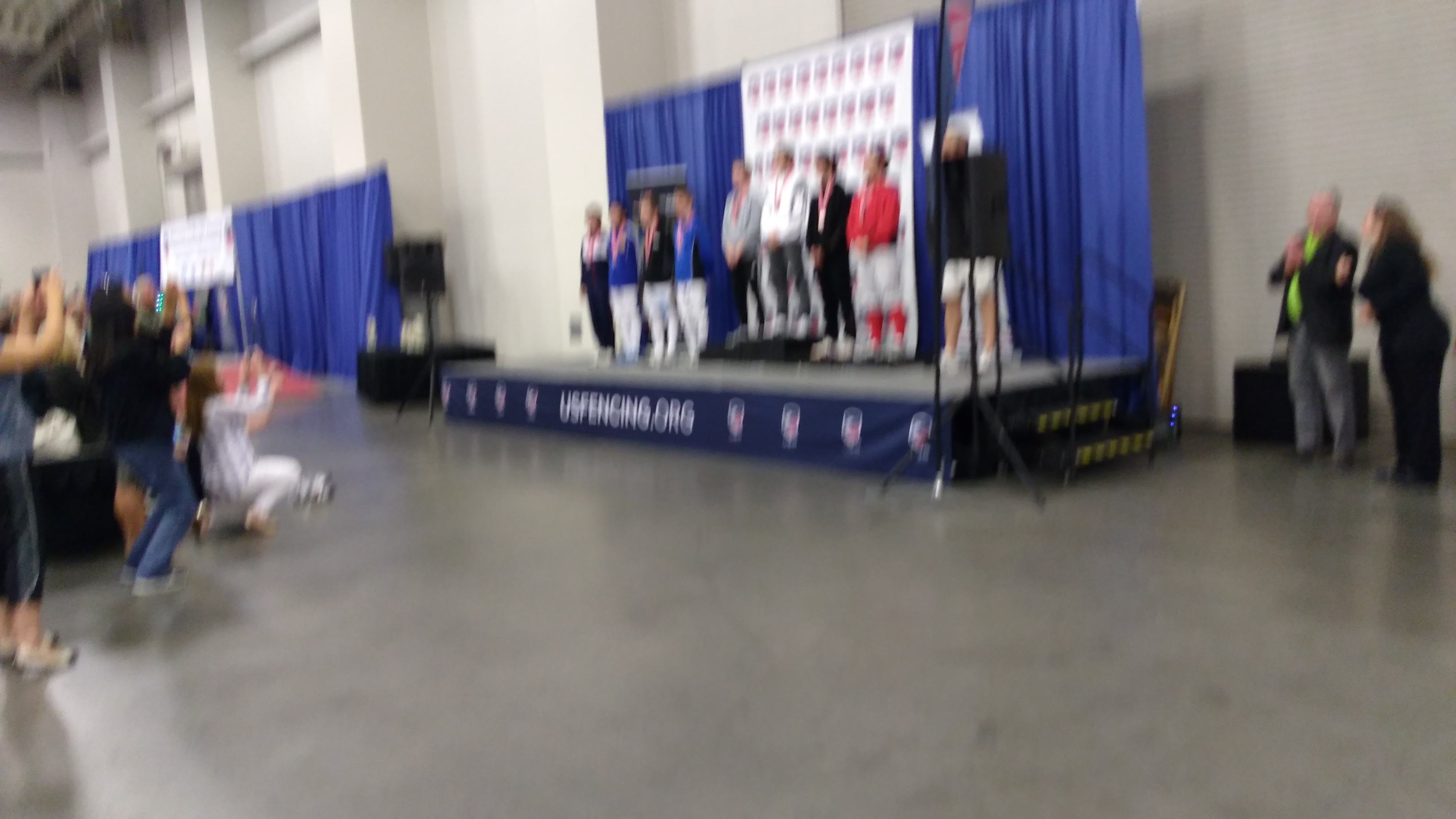 Salt Lake City might sound like any other city. Buildings, beautiful mountains, and hills fill the land. But currently, something else is flooding into Salt Lake City: fencing. I am here to go to fencing nationals, where people from around the country come to the final championship event of the year. I do not fence until tomorrow, but I still have seen the venue. The giant room is incredible to see, with fencers all around. I really feel like I belong there. There are possibly fifty metal strips and never one open strip. You see people all around, coaches, parents, and the fencers.
It is awesome to see the people from my club in SLC and cheering them when they fence. Earlier in the week, my club won many medals – even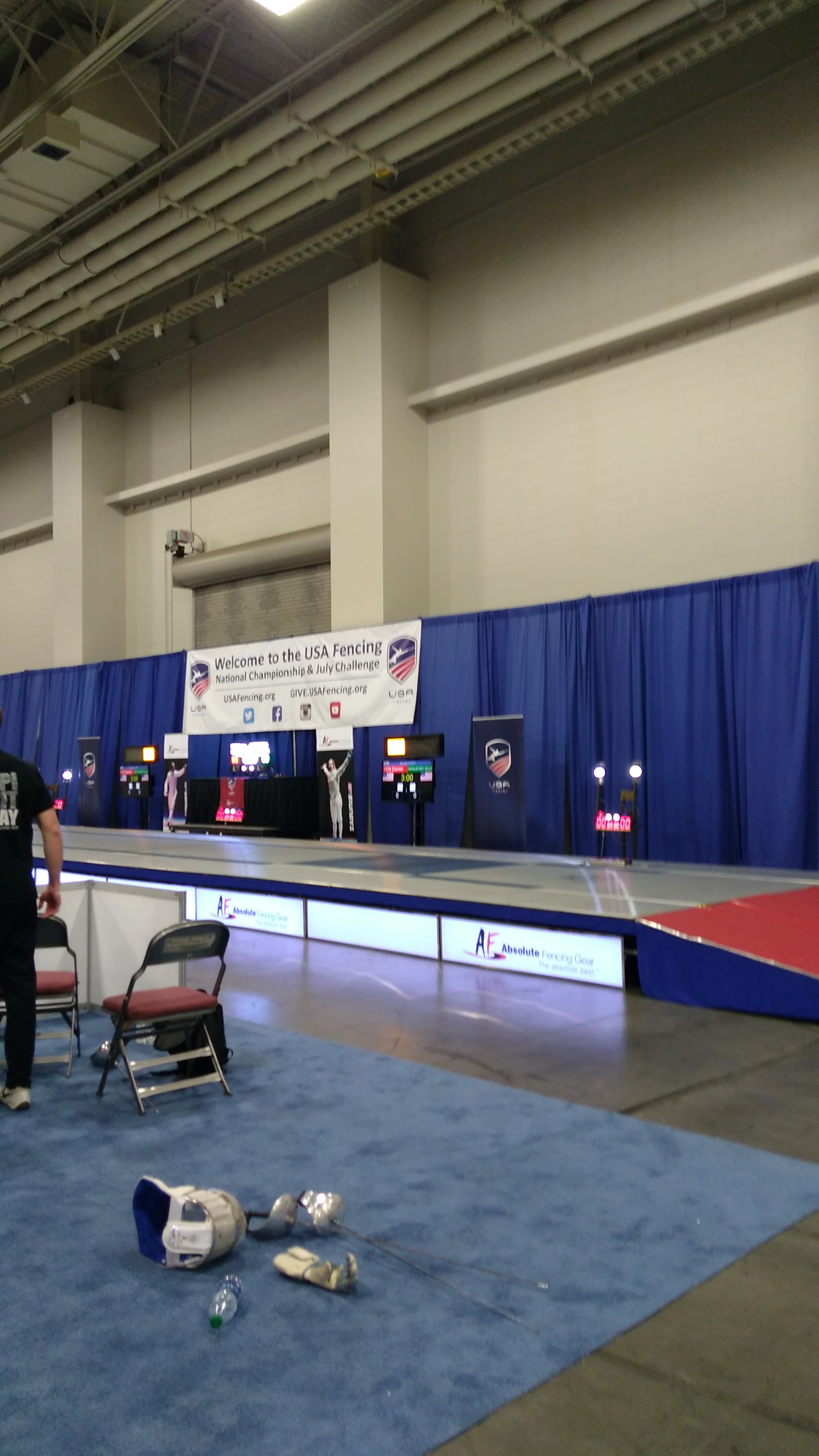 more medals than last year!! I am sad I did not get to see the rest of the team fence. One person from my club was fencing division II (div 2) sabre. He made it in the final four, which meant he would definitely get bronze, and would be ahead of almost everyone in the competition (more than one hundred fencers). Sadly he lost, but still, it is amazing to do that well. One difference from our club and the other clubs is that everyone is there, when people need help, when people need cheering, people are there. Nobody will leave and not care to see another fence, they will stay until the end, and comfort them whenever they need it.
Another person from my club was fencing foil that day. She had sprained her ankle in one of the late pool bouts. Even though she could only do half of the usual attacks and moves, she fought for every touch.  She still ended up winning the first direct elimination (DE). The second DE started as the opponent almost winning easily. Everybody thought that she needed to be pulled from the tournament. She wanted to keep fencing, and somehow from nowhere, she started to score touches. Even with the sprained ankle, she carried on and brought it back by making it hard for the opponent. The other person ended up winning, but I do not believe they had an easy time.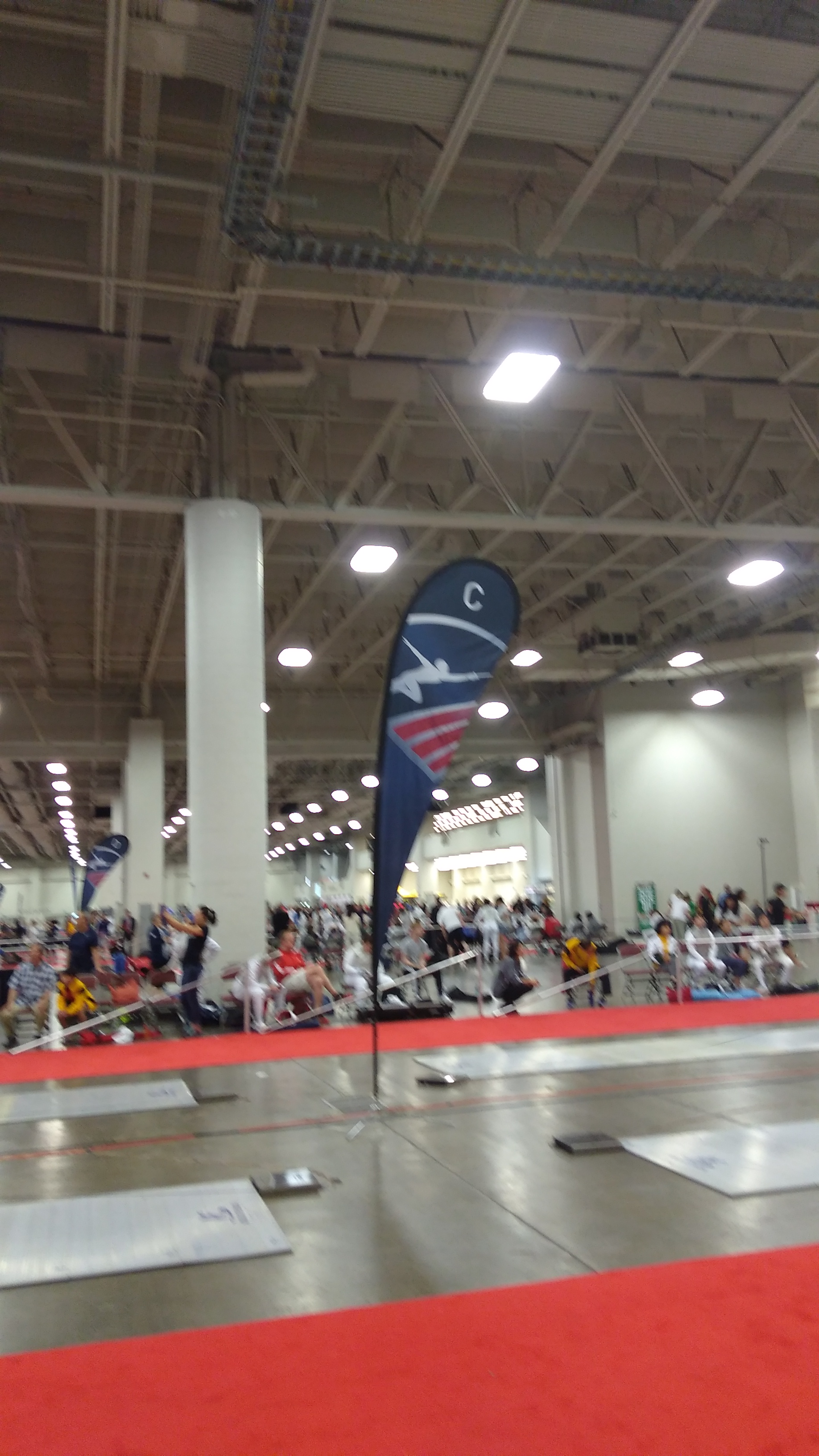 It might be cool to see others fencing, but it will be amazing to fence. I will say that the venue was great, and watching the fencers even better. So I do hope to emulate my teammates, and their courage in doing well. I believe I can still do well, no matter who I am against, because I have no idea which people can beat me or not. I might have nerves for the tournament, but I am still very excited to fence!